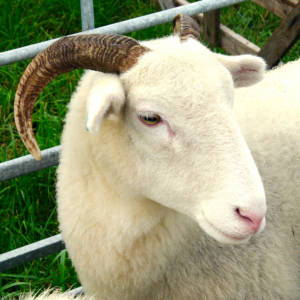 The Sheep section is now closed for entries for 2022 as we are at full capacity. Thank you to all our entrants! We look forward to seeing you all at the show!
Welcome to the Sheep section for this years Penistone Agricultural Show.
Information & Guidance
INSURANCE – All exhibitors MUST have Public Liability Insurance
CPH Number for The Penistone Agricultural Show is: 47/727/8002
SHEEP TO BE ON THE SHOW GROUND BY 10.00am PROMPT AND SHOULD NOT BE REMOVED FROM THE SHOWGROUND BEFORE 4.30pm
Please note:
Due to limited parking facilities all drivers are obliged to co-operate with the parking stewards. Any vehicles not used for the transportation of livestock must be removed to the public car park.
The Penistone Agricultural Show reserves the right to refuse entry to those who do not co-operate
Judging will commence at 10.30am
Prize money to be paid by BACS after the show
Presentation of Trophies will be made by the respective Judge of each section
All accredited sheep to be accompanied by the green SAC form, which MUST be in date and shown to the Steward BEFORE unloading. Please attach a copy with the entry form.
All sheep entries close FRIDAY  2nd SEPTEMBER 2022
Please indicate on the entry form the number of pens required.  We will endeavour to oblige, but limited space may mean amalgamation on the day.
EXHIBITOR TICKET ALLOCATION:
Exhibitor tickets (for classes from 1 – 45) to be issued on the basis of 2 tickets per section entered, with a maximum number of 4 tickets issued.
General
| | |
| --- | --- |
| Closing date: | Friday 2nd September, 2022 |
| | |
| | Please see individual classes for any specific information relating to that class. |
Sheep Young Handler
| | |
| --- | --- |
| Judge: | To be confirmed |
| Entry Fee: | £1 |
| Prize(s): | 1st:  £8     2nd: £6     3rd: £4    4th: £2 |
| Judging: | CLASSES TO BE JUDGED AT 10.30 AM BEFORE SECTION CLASSES TAKE PLACE |
Classes
1 – TINY TOTS  – sheep any breed, handler to be between age 3 to 6 on Show Day
2 – Best Young Handler of Sheep, any breed – handler to be between ages 7 -11 on Show Day
3 – Best Young Handler of Sheep, any breed – handler to be between ages 12 – 16 on Show Day
Information & Guidance
| | | | |
| --- | --- | --- | --- |
| Judging will be as follows: | | | |
Turnout of handler:  25%  Turnout of Sheep:  25%  Handling  50%
The conformation of the animal will not be judged
Class 1 – The Exhibitor MUST be accompanied by an adult
Class 2 and 3 –   The Exhibitor MUST be able to handle the animal independently
Barbara Judge Legacy Plaque: will be awarded for Best Young Handler  in each class
The Frank Clegg Memorial Trophy: Presented 2008 for Overall Best Young Handler of Sheep
Texel
| | |
| --- | --- |
| Judge: | TBC |
| Entry Fee: | £2 |
| Prize(s): | 1st:  £12     2nd: £8     3rd: £5  |
| Judging: | The British Texel Sheep Society's Rosettes will be awarded to the Champion and Reserve Champion |
Classes
4 – Ram, lamb
5 – Ram, any age
6 – One Gimmer Lamb for breeding
7 – Shearling Ewe
8 – One Breeding Ewe to have suckled lambs this season
Information & Guidance
The David Halliday Trophy: presented for Best Texel in Show
Blue Texel
| | |
| --- | --- |
| Judge: | TBC |
| Entry Fee: | £2 |
| Prize(s): | 1st:  £12     2nd: £8     3rd: £5  |
| Judging: | The British Texel Sheep Society's Rosettes will be awarded to the Champion and Reserve Champion |
Classes
9 – Ram, lamb
10 – Ram, any age
11 – One Gimmer Lamb for breeding
12 – Shearling Ewe
13 – One Breeding Ewe to have suckled lambs this season
Suffolk Sheep
| | |
| --- | --- |
| Judge: | TBC |
| Entry Fee: | £2 |
| Prize(s): | 1st:  £12     2nd: £8     3rd: £5  |
| Judging: | JUDGING TO COMMENCE AFTER THE YOUNG HANDLER CLASSES HAVE TAKEN PLACE |
Classes
14 – Ram, lamb
15 – Ram, any age
16 – One Gimmer Lamb for breeding
17 – One Shearling Ewe
18 – One Breeding Ewe to have suckled lambs this season
Information & Guidance
The Albert Green Trophy presented for Best Suffolk in Show
Lowland and Continental Sheep Any Other Breed
| | |
| --- | --- |
| Judge: | TBC |
| Entry Fee: | £2 |
| Prize(s): | 1st:  £12     2nd: £8     3rd: £5  |
| Judging: | |
Classes
19 – Ram, lamb
20 – Ram, any age
21 – One Gimmer Lamb for breeding
22 – One Shearling Ewe
23 – One Breeding Ewe to have suckled lambs this season
Information & Guidance
The Nine Society Trophy: presented for best Lowland and Continental Any Other Breed in Show
Rare and Minority Breeds
| | |
| --- | --- |
| Judge: | TBC |
| Entry Fee: | £2 |
| Prize(s): | 1st:  £12     2nd: £8     3rd: £5  |
| Judging: | |
Classes
24 – Ram, lamb
25 – Ram, any age
26 – One Gimmer Lamb for breeding
27 – One Shearling Ewe
28 – One Breeding Ewe to have suckled lambs this season
Upland Sheep Any Other Breed
| | |
| --- | --- |
| Judge: | TBC |
| Entry Fee: | £2 |
| Prize(s): | 1st:  £12     2nd: £8     3rd: £5  |
| Judging: | |
Classes
29 – Ram, lamb
30 – Ram, any age
31 – One Gimmer Lamb for breeding
32 – One Shearling Ewe
33 – One Breeding Ewe to have suckled lambs this season
Information & Guidance
The Dove Salver: presented by Keith Hazlehirst for the Best Upland Sheep Any Other Breed
Butchers Lambs
| | |
| --- | --- |
| Judge: | TBC |
| Entry Fee: | £2 |
| Prize(s): | 1st:  £12     2nd: £8     3rd: £5  |
| Judging: | To be judged in their pens |
Classes
34 – Pair of Butcher's Lambs, Native and Continental  – not to have been shown in any other class
35 – Pair of Butcher's Lambs. Upland – not to have been shown in any other class
Information & Guidance
The H Webb Trophy: presented for Best Pair of Lambs
Whitefaced Woodland (Penistone) Sheep
| | |
| --- | --- |
| Judge: | TBC |
| Entry Fee: | £2 |
| Prize(s): | 1st:  £12     2nd: £8     3rd: £5  |
| Judging: | |
Classes
36 – Aged Ram
37 – Shearling Ram
38 – Tup Lamb
39 – Breeding Ewe to have suckled lambs this season
40 – Shearling Ewe
41 – Ewe Lamb
Information & Guidance
The Richard Hoskins Perpetual Trophy: presented for Best Whitefaced Woodland (Penistone Sheep) in Show
Ryeland Sheep
| | |
| --- | --- |
| Judge: | TBC |
| Entry Fee: | £2 |
| Prize(s): | 1st:  £12     2nd: £8     3rd: £5  |
| Judging: | |
Classes
42 – Ram, Lamb
43 – Ram, Any age
44 – One Gimmer Lamb for dreeding
45 – Shearling Ewe
46 – One Breeding Ewe to have suckled lambs this season
Supreme Interbreed Championship
| | |
| --- | --- |
| | |
| | |
| Prize(s): | See Information & Guidance |
| Judging: | |
Classes
47 – Supreme Interbreed Champion and Reserve Champion
Information & Guidance
Interbreed Champion and Reserve Champion
Champion of each section to take part – to be judged on a points basis
Sash and Prize Money: to be awarded of £20 for Champion and £15 for Reserve Champion
The Brook Trophy: Presented for Supreme Champion Sheep