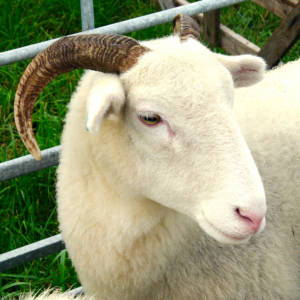 Use the ONLINE ENTRY FORM for entering a single sheep
Use the MANUAL ENTRY FORM for entering two or more sheep. This form will need to be posted.
Welcome to the Sheep section for this years Penistone Agricultural Show.
SECTION SECRETARY

Mrs E Earnshaw
48 Marsh Lane
Shepley
Huddersfield
HD8 8AP
Information & Guidance
ALL SHEEP ENTRIES CLOSE ON FRIDAY 6th September 2019
Late entries will be accepted up to Tuesday 10th September 2019 depending on number of entries already received.
INSURANCE – All exhibitors must have Public Liability Insurance
CPH Number for the Penistone Agricultural Show is: 47/727/8002
SHEEP TO BE ON THE SHOW GROUND BY 10.00am PROMPT AND SHOULD NOT BE REMOVED FROM THE SHOWGROUND BEFORE 4.30pm
Please note:
Due to limited parking facilities all drivers are obliged to co-operate with the parking stewards. Any vehicles not used for the transportation of livestock must be removed to the public car park unless authorised otherwise by the Cattle/Sheep Secretary.
The Penistone Agricultural Show reserves the right to refuse entry to those who do not co-operate
Judging will commence at 10.30am: Prize money to be collected with rosettes
Presentation of Trophies will be made by the respective Judge of each section
All accredited sheep to be accompanied by the green SAC form, which MUST be in date and shown to the Steward BEFORE unloading. Please attach a copy with the entry form.
Please indicate on the entry form the number of pens required.  We will endeavor to oblige, but limited space may mean amalgamation on the day.
EXHIBITOR TICKET ALLOCATION:
Exhibitor tickets (for classes from 5 – 45) to be issued on the basis of 2 tickets per section entered, with a maximum number of 4 tickets issued.
Exhibitors may apply for additional tickets for their family and friends at the discounted rate of £TBC subject to the tickets being purchased on or before the closing date for entries i.e. Friday 06.09.2019
General
| | |
| --- | --- |
| Closing date: | 6th September 2019 |
| | |
| | Please see individual classes for any specific information relating to that class. |
Fleece Classes
| | |
| --- | --- |
| Judge: | Andrew Hogley, West Yorkshire |
| Entry Fee: | £1 |
| Prize(s): | 1st:  £8     2nd: £5     3rd: £3 |
| Judging: | |
Classes
1 – Shortwool
2 – Longwool
3 – Hill / Mountain
4 – Naturally Coloured
Information & Guidance
RULES OF ENTRY:
No more than 2 entries per competitor, per class
Fleece must be clipped in 2019
Fleece must not be tied with string/twine etc
Fleece needs to be in natural greasy state but free of contaminants
Sheep Young Handler
| | |
| --- | --- |
| Judge: | Matthew Pink, York |
| Entry Fee: | £1 |
| Prize(s): | 1st:  £8     2nd: £6     3rd: £4    4th: £2 |
| Judging: | CLASSES TO BE JUDGED AT 10.30 AM BEFORE SECTION CLASSES TAKE PLACE |
Classes
5 – TINY TOTS  handler of sheep any breed – handler to be between age 3 to 6 on Show Day
6 – Best Young Handler of Sheep, any breed – handler to be between ages 7 – 11 on Show Day
7 – Best Young Handler of Sheep, any breed – handler to be between ages 12 – 16 on Show Day
Information & Guidance
| | | | |
| --- | --- | --- | --- |
| Judging will be as follows: | | | |
Turnout of handler:  25%  Turnout of Sheep:  25%  Handling  50%
The conformation of the animal will not be judged
Class 5 – The Exhibitor MUST be accompanied by an adult in the showing ring
Class 6 and 7 – The Exhibitor MUST be able to handle the animal independent
Barbara Judge Legacy Plaque: will be awarded for Best Young Handler for classes 6 and 7
The Frank Clegg Memorial Trophy: Presented 2008 for Overall Best Young Handler of Sheep
Texel
Judge:
TBC
Entry Fee:
£2
Prize(s):
1st:  £12     2nd: £8     3rd: £5 
Judging:
The British Texel Sheep Society's Rosettes will be awarded to the Champion and Reserve Champion

JUDGING TO COMMENCE AFTER THE YOUNG HANDLER CLASSES HAVE TAKEN PLACE
Classes
8 – Ram, lamb
9 – Ram, any age
10 – One Gimmer Lamb for breeding
11 – Shearling Ewe
12 – One Breeding Ewe to have suckled lambs this season
Information & Guidance
The David Halliday Trophy: presented for Best Texel in Show
Suffolk Sheep
| | |
| --- | --- |
| Judge: | TBC |
| Entry Fee: | £2 |
| Prize(s): | 1st:  £12     2nd: £8     3rd: £5  |
| Judging: | JUDGING TO COMMENCE AFTER THE YOUNG HANDLER CLASSES HAVE TAKEN PLACE |
Classes
13 – Ram, lamb
14 – Ram, any age
15 – One Gimmer Lamb for breeding
16 – One Shearling Ewe
17 – One Breeding Ewe to have suckled lambs this season
Information & Guidance
The Albert Green Trophy presented for Best Suffolk in Show
Class 14 – Ram any age, sponsored by Mrs D Clegg
Lowland and Continental Sheep Any Other Breed
| | |
| --- | --- |
| Judge: | Phil Robinson, Goostrey, Nr Crewe |
| Entry Fee: | £2 |
| Prize(s): | 1st:  £12     2nd: £8     3rd: £5  |
| Judging: | JUDGING TO COMMENCE AFTER THE SUFFOLK CLASSES |
Classes
18 – Ram, lamb
19 – Ram, any age
20 – One Gimmer Lamb for breeding
21 – One Shearling Ewe
22 – One Breeding Ewe to have suckled lambs this season
Information & Guidance
The Nine Society Trophy: presented for best Lowland and Continental Any Other Breed in Show
Ryeland Sheep
| | |
| --- | --- |
| Judge: | Matthew Pink, Nether Poppleton, York |
| Entry Fee: | £2 |
| Prize(s): | 1st:  £12     2nd: £8     3rd: £5  |
| Judging: | JUDGING TO COMMENCE AFTER THE TEXEL CLASSES |
Classes
23 – Ram, lamb
24 – Ram, any age
25 – One Gimmer Lamb for breeding
26 – One Shearling Ewe
27 – One Breeding Ewe to have suckled lambs this season
Information & Guidance
The Northern Ryeland Breeders Group Cup: presented for Best Ryeland in Show
Upland Sheep Any Other Breed
| | |
| --- | --- |
| Judge: | Mr Robert Helliwell, Edale, Hope Valley |
| Entry Fee: | £2 |
| Prize(s): | 1st:  £12     2nd: £8     3rd: £5  |
| Judging: | |
Classes
28 – Ram, lamb
29 – Ram, any age
30 – One Gimmer Lamb for breeding
31 – One Shearling Ewe
32 – One Breeding Ewe to have suckled lambs this season
Information & Guidance
The Dove Salver: presented by Keith Hazlehirst for the Best Upland Sheep Any Other Breed
Class 29 – Ram any age – sponsored by the Dog & Partridge
Butchers Lambs
| | |
| --- | --- |
| Judge: | Mr A Roberts Master Butcher, Penistone |
| Entry Fee: | £2 |
| Prize(s): | 1st:  £12     2nd: £8     3rd: £5  |
| Judging: | To be judged in their pens |
Classes
33 – Pair of Butcher's Lambs, Native and Continental  – not to have been shown in any other class
34 – Pair of Butcher's Lambs. Upland – not to have been shown in any other class
Information & Guidance
The H Webb Trophy: presented for Best Pair of Lambs
Class 34 – sponsored by Roberts Butchers, Penistone
Whitefaced Woodland (Penistone) Sheep
| | |
| --- | --- |
| Judge: | Mr Tony Redfern, High Peak, Derbyshire |
| Entry Fee: | £2 |
| Prize(s): | 1st:  £12     2nd: £8     3rd: £5  |
| Judging: | |
Classes
35 – Aged Ram
36 – Shearling Ram
37 – Tup Lamb
38 – Breeding Ewe to have suckled lambs this season
39 – Shearling Ewe
40 – Ewe Lamb
Information & Guidance
The Richard Hoskins Perpetual Trophy: presented for Best Whitefaced Woodland (Penistone Sheep) in Show
Classes 35 – 40 Sponsored by Fielding Construction Builders Ltd
Swaledale
| | |
| --- | --- |
| Judge: | Robert Clarkson, Richmond |
| Entry Fee: | £2 |
| Prize(s): | 1st:  £12     2nd: £8     3rd: £5  |
| Judging: | |
Classes
41 – Ram, lamb
42 – Ram, any age
43 – One Gimmer Lamb for breeding
44 – One Shearling Ewe
45 – One Breeding Ewe to have suckled lambs this season
Supreme Interbreed Championship
| | |
| --- | --- |
| | |
| Entry Fee: | |
| Prize(s): | See Information & Guidance |
| Judging: | |
Classes
46 – Supreme Interbreed Champion and Reserve Champion
Information & Guidance
Interbreed Champion and Reserve Champion
Sash and Prize Money: to be awarded of £20 for Champion and £15 for Reserve Champion
The Brook Trophy: Presented for Supreme Champion Sheep
Class 46 – Interbreed Champion and Reserve Champion sponsored by Mrs D Clegg