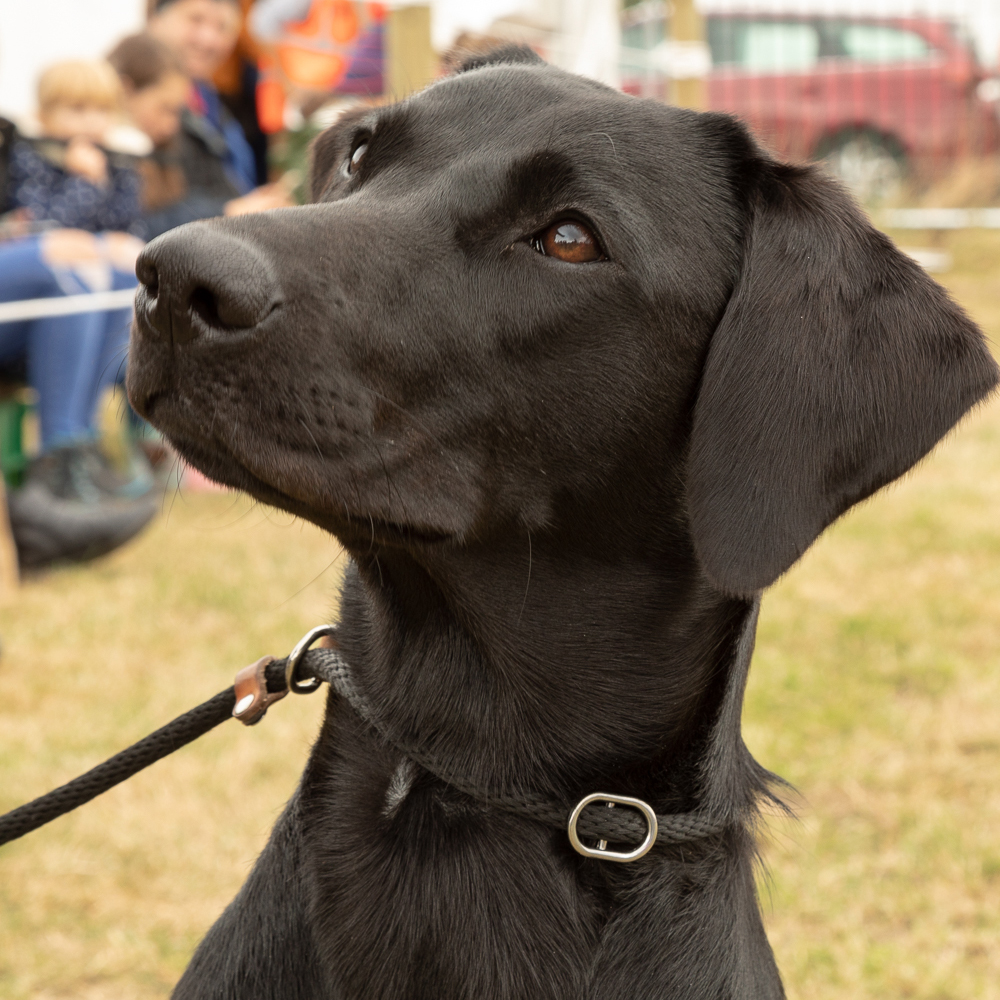 The Dog Show Secretary is Joanne Elrod.  Joanne has been involved with showing and working her retrievers for over a decade.  As well as occasionally showing her dogs, she helps at working tests and field trials with the Three Ridings Labrador Club, where she is also a member of their Working Committee.
Proudly Sponsored by Pet Fit Dog Adventures
All entries are made on the day
| | |
| --- | --- |
| Judge: | Mrs Sharon Sargent (See Information & Guidance) |
| Entry Fee: | TBC – on the day |
| Prize(s): |   |
| Judging: | Judging starts at 10:00am |
Classes
1 – Any Variety Puppy 6-12 months                         

2 – Any Variety Junior 6-18 months                         

3 – Any Variety Gundog

4 – Any Variety Hound

5 – Any Variety Pastoral

6 – Any Variety Terrier

7 – Any Variety Toy

8 – Any Variety Utility

9 – Any Variety Working

10 – Any Variety Veteran over 7 years

11 – Junior Handling up to 10 years

12 – Junior Handing 10 – 18 years

Best Puppy in Show

Best in Show

Reserve Best in Show
Mrs Sharon Sargent
Sharon's Kennel Club affix held jointly with her husband Richard, is Keriquel; Sharon has been showing dogs since 1985 with her first breed Basenjis, and then Siberian Huskies. For a while she showed both breeds, but since losing her last Basenji a few years ago Sharon has concentrated on her Siberians. They have owned and bred champions in both breeds and Sharon awards CCs in both breeds. Sharon has been fortunate to have judged both breeds at Crufts, Siberians in 2019 and Basenjis in 2022, and has also judged all the Hound and Working Breeds and Open shows, also varieties, Hound and Working Groups, and Best in Show. Along with her husband she is involved in working their Siberians, and have been successful in racing them, winning a number of gold, silver and bronze championship medals. They are now semi-retired from racing but still work their dogs, for the enjoyment of their dogs and themselves.
| | |
| --- | --- |
| Judge: | Denise Depledge (See Information & Guidance) |
| Entry Fee: | TBC – on the day |
| Prize(s): |   |
| Judging: | Judging starts at 10:00am |
Classes
13 – Most Handsome Dog                       
14 – Prettiest Bitch                        
15 – Best Cross Breed
16 – Waggiest Tail
17 – Best Groomed Dog
18 – Cutest Puppy 6 – 18 months
19 – Best Hairy Beast
20 – Best smoothie (smooth coat)
21 – Best Sitting Dog
22 – Best Golden Oldie over 7 years
23 – Dog Judge would like to take home
24 – Best rescue

Best in Novelty Show
Denise Depledge
Denise has owned, bred and shown dogs for over 40 years and sat on various Show Committees as part of her love for animals. In her showing days she owned one of the top young show Dobermans in the UK and Ireland. Denise also ran a purpose bred Whippet cross Doberman in agility, whose amazing performances attracted the attention of the press at the time. Denise was never sure whether to refer to him as a Whipperman or Dobet! Denise presently has four Labradors and a Doberman puppy.