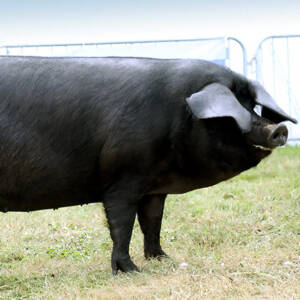 Welcome to the Pig Section.
BOOKMARK this page to stay up to date when 2022 details are announced!
2021 Show has now passed, but feel free to browse the sections that were shown.
Information & Guidance
All entries must arrive no later than the 28th August (late entries will be returned).
ALL exhibitors will be emailed an e-ticket for entry to the show
Fee is £5 per pig per class 
With exception to the Pairs Class (4) where a single fee of £5 is required.
Classes 10-12 are free to enter and come with a rosette award only. ALL PIG HANDLERS ARE ENCOURAGED TO TAKE PART IN THIS PART OF THE SHOW!!
All pigs to be penned no later than 9am Saturday 11th September
Pigs must not leave until the end of the show.
Water and bedding will be on offer
P.A.S can offer both camping* and parking in the vicinity of the pig section for exhibitors
(*if wishing to camp please make a note on entry form).
General
See Class Information & Guidance for details of the prizes
Large Black Pigs
| | |
| --- | --- |
| Judge: | To be confirmed |
| Entry Fee: | £5 per class |
| Prize(s): | See Information and Guidance for prze details |
| Judging: | |
Classes
1 – Gilt Born July 1st-December 31st 2020
2 – Gilt Born January 1st 2021 and after
3 – Breeding sow, any age
4 – Best pair of pigs (any age, same owner)
5 – Young Handler – Male, under 12yrs
6 – Young Handler – Female, under 12yrs
7 – Young Handler – Male,  13-18yrs
8 – Young Handler – Female,  13-18yrs
9 – Best novice
10 – Best Dressed Pig Handler (Free to enter)
11 – Best Turned Out Pig (Free to enter)
12 – Best Fancy Dressed Pig and Handler (Free to enter)
Information & Guidance
P.A.S in conjunction with THE GATE COMPANY (Gary Pearson) are pleased to be able to offer exhibitors some of the VERY BEST PRIZES anywhere nationally:
Supreme champion £100
Reserve champion £75
1st reserve (3rd place) £50
Classes 1-9 PRIZES:
1st place £40
2nd place £25
3rd place £12
4th place £6
We are thrilled to announce that in addition to the above prizes both Supreme Champion and Reserve Champion will receive a brand new shield supplied by the LBPBC to commemorate the 25th anniversary of the club, plus rosettes to all placed competitors.
Prize winners must provide BACs details for payment.
Young prize winners may wish for parents/carers to provide BACs on their behalf!
CASH PRIZES WILL NOT BE AVAILABLE – BACS ONLY.