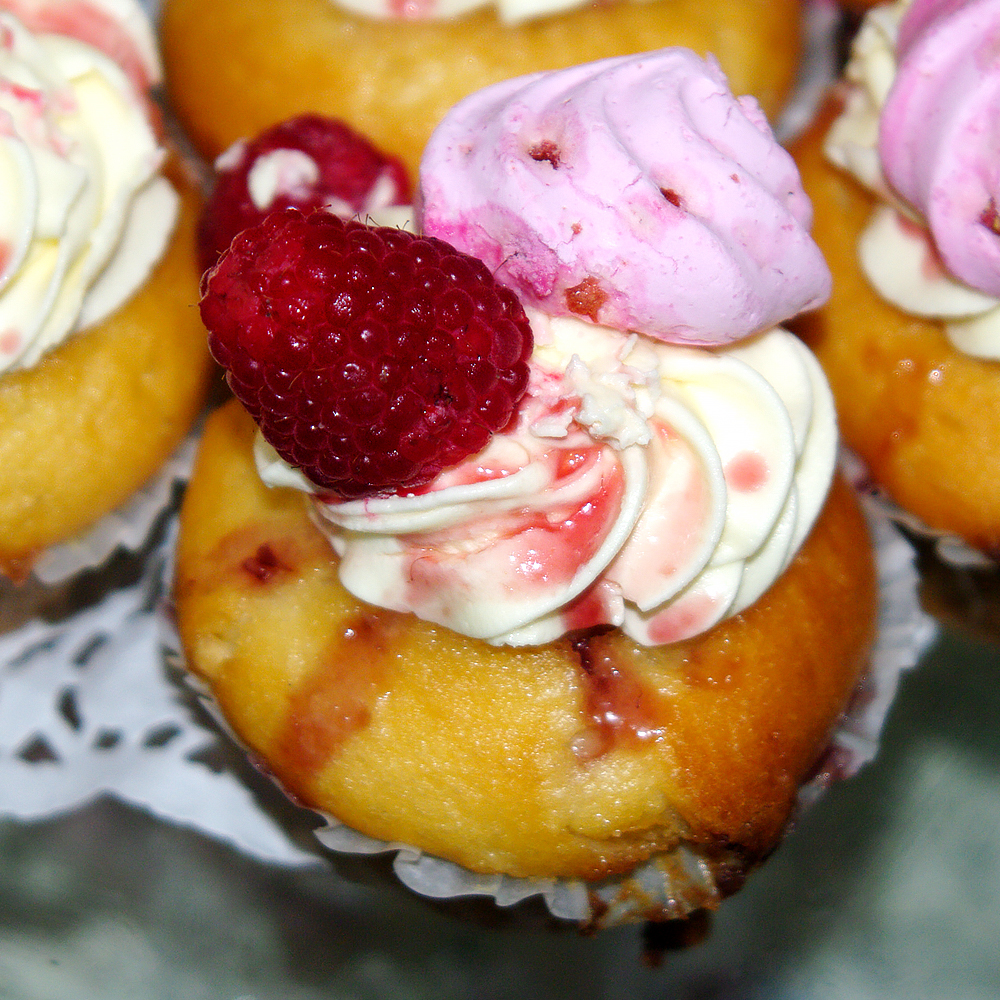 Welcome to the Penistone Agricultural Show – Homecraft Section
SECTION SECRETARY
Mrs L Kershaw
15 Station Road, Stocksmoor, Huddersfield HD4 6XN 
| | | | | |
| --- | --- | --- | --- | --- |
| CLASS NO | Class Description | First | Second | Third |
| 1 | Victoria Sandwich (mens) | Ian Stanley | Matthew Coldwell | Robert Almond |
| 2 | Victoria Sandwich (womens) | Dr Helen Jones | Holly Brook | Joanne Sharp |
| 3 | Gluten Free Savoury Flan | Amanda Woodward | Joanne McDonald | Linda Barker |
| 4 | Gluten Free Victoria Sandwich | Ann Aindow | Amanda Woodward | Helen Anderson |
| 5 | Novelty Celebration Cake | Karen Alderson | Helen Morecroft |   |
| 6 | Cheese Scones | Lynda Riley | Amanda Barnsley | Joanne Sharp |
| 7 | Chocolate Cake | Joy Bramall | Deborah Gray | Amanda Barnsley |
| 8 | Yorkshire Parkin | Sue Johnson | Karen Alderson | Sarah Shaw |
| 9 | Apple Pie | Grace Hancock | Amanda Woodward | Sue Johnson |
| 10 | Viennese Fingers | Linda Barker | Joanne Sharp | Jill Davies |
| 11 | Wholemeal Loaf | Lynsey Milligan | Jade Alderson | Karen Alderson |
| 12 | Date and Walnut Loaf | Linda Barker | Tracey Beaumont | Joanne Sharp |
| 13 | Cornish Pasties (Judges Choice) | Amanda Woodward | Robert Shaw | Andrea Finney |
|   | Best in Show- Open Baking | Grace Hancock |   |   |
|   | Best in Show Victoria Sandwich | Dr Helen Jones |   |   |
|   | Reserve in Show Victoria Sandwich | Ian Stanley |   |   |
| 14 | Jar of Soft Fruit Jam- Strawberry or Raspberry | Robert Almond | Springvale Community Garden | Helen Bonner |
| 15 | Jar of Soft Fruit Jam- any other soft fruit | Joanne Sharp | Nancy Abernathy | Helen Penistone |
| 16 | Marmalade | Dr Susan Smith | Wendy Morley | Joanne Sharp |
| 17 | Lemon Curd | Lynsey Milligan | Julie Palmer | Karen Alderson |
| 18 | Chutney | Patricia Messenger | Jade Alderson | Helen Bonner |
| 19 | Sauerkraut |   | Joanne Sharp |   |
| 20 | Savoury Jelly | Joanne Sharp | Elvia Dunsby | Frances Beever |
|   | Best in Show-Preserves | Joanne Sharp |   |   |
| 21 | Plain Fudge | Lynsey Milligan | Sarah Shaw | Linda Barker |
| 22 | Light Chocolate Truffles | Sarah Shaw | Amanda Woodward |   |
| 23 | Dark Chocolate Truffles | Andrea Honeybone | Sarah Shaw | Herbie Shaw |
| 24 | Rum and Raisin Fudge | Sarah Shaw | Julie Glover | Lynsey Milligan |
| 25 | Celebration Box | Andrea Honeybone | Sarah Shaw |   |
|   | Best in Show Confectionary | Andrea Honeybone |   |   |
| 31 | Larger, Bitter or Stout | Bob Shaw | Bob Shaw | Bob Shaw |
| 32 | Fruit Gin | Sarah Hudgins | Joanne Sharp | Luke Callaghan |
| 33 | Fruit Liqueur | Joanne Sharp | Joanne Davies | Joanne Sharp |
|   | Best in Show in Wine | Joanne Sharp |   |   |
| 34 | Light Honey | Peter Lewis | Mark Millard | Val Francis |
| 35 | Medium Honey | Peter Lewis | Mark Millard | Richard Senior |
| 36 | Heather Honey | Jonathan Court | Eric Whitlam | Mark Millard |
| 37 | Soft Set Honey | Mark Millard | Jonathan Court | Andrew Shaw |
| 38 | Frame of Honey | Mark Millard | Peter Lewis |   |
| 39 | Cut Comb | Eric Whitlam | Peter Lewis |   |
| 40a | Bottle Dry Mead | Mark Buckley | Mark Millard | Eric Whitlam |
| 40b | Bottle Sweet Mead | Mark Buckley | Eric Whitlam | Mark Millard |
| 41 | Cake of Wax | Mark Millard |   |   |
| 42 | Two Beeswax Candles | Jonathan Court | Martin Highett | Sandra Senior |
| 43 | Novice Honey | Andrew Shaw |   |   |
| 44 | Photograph  (bee related) | Peter Lewis | Jonathan Court |   |
| 45 | Honey Fruit Cake | Val Francis | Kate Shaw | Helen Anderson |
| 46 | Date and Honey Flapjack | Richard Senior | Edward Carpenter | Sarah Shaw |
|   | Best in Show Honey | Peter Lewis |   |   |
| 47 | No Bake' Tray Bake | Reuben Kent | Gus Pestell | Arthur Willian Wray |
| 48 | Iced and Decorated Buns | Charlotte King | Emily Pope | Edward Lees |
| 49 | Gingerbread Animal Biscuits | Arthur William Wray | Ethan Evans | Seren Bell |
|   | Best in Show-Infants | Charlotte King |   |   |
| 50 | Chocolate Buns | Phoebe Brown | Sue Johnson | Eva Dickinson |
| 51 | Sausage Rolls | Dahlia Firth | Zac Hirst | William Brook |
| 52 | Child's Birthday Cake | Leo Hirst | Jake Wood | Zac Hirst |
|   | Best in Show-Juniors | Phoebe Brown |   |   |
| 53 | Decorated Cup Cakes | Jessica Newton | Bridget Winstanley | Louise Drayson |
| 54 | Pizza on a Dough Base | Charlotte Dyson | Freya Brown | Abby McDonald |
| 55 | Decorated Cake 150th Show | Louise Drayson | Abby McDonald | Bridget Winstanley |
|   | Best in Show Teenage | Louise Drayson |   |   |
Click a Class to jump to the details
Closing date:

WEDNESDAY 6th SEPTEMBER 2023

Please send a Stamped Addressed Envelope for return of Class cards otherwise these will be available on the morning of the show.

Mrs L Kershaw 15 Station Road, Stocksmoor, Huddersfield HD4 6XN

ENTRY IS FREE

NOTE TO EXHIBITORS – A PARKING PASS WILL BE REQUIRED TO DROP OFF ENTRIES ON SHOW DAY, PLEASE PROVIDE A S.A.E.
Judging commences 9.30am: all exhibits to be staged by 9.15am
PLEASE NOTE GATE CLOSES AT 9.00am TO ALL VEHICLES
Closed circuit television will be in operation
The Judge's decision is final
No exhibit to be removed before 4.30pm – this rule is strictly enforced.
The committee is not responsible for exhibitors' property but every care will be taken.
Class cards must be attached to the exhibits.
All exhibits in Homecraft must be the bona fide work of exhibitor.
Exhibitors will not be allowed to sell their exhibits inside the marquee, this rule will be strictly enforced.
Please collect your exhibits after 4.30pm and before 6.00pm
LIST OF AWARDS
Best Exhibit in Baking Open Classes
Best in Show Victoria Sandwich
Reserve Victoria Sandwich
Best in Show Preserves
Best in Show Honey
Best in Show Confectionary
Best in Show in Wine Classes
Best Exhibit in Infants
Best Exhibit in Juniors
Best Exhibit in Teenage.
Special Award Rosette for Best Exhibit under 16 yrs in Confectionary Section.
Penistone Grammar School ALC Trophy Best Exhibit in Teenage Open Baking.
Trophies for Best in Show Open Baking, Best in Show Victoria Sandwich and Judges Choice kindly donated by Robert's Butchers Penistone
Class 13 – 3 Cornish Pasties – Judges Choice.
| | |
| --- | --- |
| Judge: | Paula Roberts of Robert's Butchers – Penistone |
Classes
1 – Victoria Sandwich – Men only
2 – Victoria Sandwich – Women only
Classes 1 & 2 to follow recipe / ingredients listed in the Information & Guidance
3 – Gluten Free Savoury Flan To be Judged by Karen from Café Crème, Penistone
4 – Gluten Free– Victoria Sandwich To be Judged by Karen from Café Crème, Penistone
5 – Novelty Cake to celebrate 150th Year of Penistone Show
6 – 5 Cheese Scones
7 – Chocolate Cake
8 – 5 pieces of Yorkshire Parkin
9 – Apple Pie
10 – 5 Viennese Fingers
11 – Wholemeal Loaf
12 – Date and Walnut Loaf
13 – 3 Cornish Pasties
All baking to be displayed on paper plates or foil trays
All Baking will be cut by the judges, except the novelty cakes
Class 1 and 2 – Victoria Sandwich ingredients:
175g/6oz Butter
175g/ 6oz Caster Sugar
3 Medium Eggs
175g/6oz Self Raising Flour
2 cakes baked in 18cm /7" sandwich tins, jam filled (no butter cream).
Sprinkled with caster sugar on top.
The first prize winners in classes 1 and 2 will then be judged against each other and a further prize awarded for the overall "Best In Show" Victoria Sandwich
| | |
| --- | --- |
| Judge: | Kay Beckett, Doncaster |
Classes
14 – Jar of Soft Fruit Jam – Strawberry or Raspberry
15 – Jar of Jam – Any other fruit (not strawberry or raspberry)
16 – Jar of Marmalade
17 – Jar of Lemon Curd
18 – Jar of Chutney
19 – Jar of Sauerkraut
20 – Jar of Savoury Jelly
Rules

A

All Jars to be full to the top

B

All lids should be made of a see through cover e.g. cling film, no kilner jars.

C

A label to state type of jam, chutney etc. is allowed
| | |
| --- | --- |
| Judge: | Mr I Flatman, Wakefield |
Classes
21 – Plain Fudge (6oz/200g)
22 – 8 Light Chocolate Truffles
23 – 8 Dark Chocolate Truffles
24 – Rum and Raisin Fudge (6oz/200g)
25 – Small Celebration Box: To be judged 50% on Contents, 50% on Box Decoration (e.g. Birthday, Christmas, Bonfire, Easter, Valentine)
See General Information & Guidance at top of page
| | |
| --- | --- |
| Judge: | Mr F S Stead, Sheffield |
Classes
26 – Bottle Sweet White Wine
27 – Bottle Sweet Red Wine
28 – Bottle Dry White Wine
29 – Bottle Dry Red Wine
30 – Bottle Medium /Dry Rose Wine
31 – Lager, bitter or stout
32 – Fruit Gin
33 – Fruit Liqueur
Rules:

A

All entries must have been made by the competitor by the process of fermentation, excluding classes 32 and 33.

B

No more than one bottle of any individual wine may be entered in any one class
| | |
| --- | --- |
| Judge: | Mr I Flatman, Wakefield |
Classes
34 – Light Honey 2 x 1lb jars
35 – Medium Honey2 x 1lb jars
36 – Heather Honey 2 x 1lb jars
37 – Soft Set or Granulated Honey 2 x 1lb jars
38 – Frame of Honey suitable for extractions
39 – Cut Comb Honey 2x8oz
40a – Bottle of Sweet Mead
40b – Bottle of Dry Mead
41 – Cake of Wax (12oz to 16oz – 340g to 450g)
42 – Two Beeswax Candles (one to be lit by Judge)
43 – Novice Class – any 1 x 1lb jar of honey
44 – Photograph – Bee related Max size A4 (inc. mount)
45 – Honey Fruit Cake – See Information & Guidance for ingredients to be used
46 – Date and Honey Flapjack (4 pieces to be staged) – See Information & Guidance for ingredients to be used
Rules
For sections 34-43 all honey to be gathered from exhibitor's own bees
Jars to have class numbers attached 1" from bottom of jar
Jars to be 1lb squat honey jars with gold metal or plastic screw lids
Mead bottles to be 75cl plain glass with white plastic flanged cork stoppers and filled to within 2 cm of the base of the stopper.
Frame of honey to be staged in a frame case with clear glass/plastic sides, class labels to be fixed to the top right hand corner of the case and on the frame top bar.
Cut comb to be exhibited in clear 'crystal' containers.
Cakes to be staged on a white paper plate and in a clear plastic bag.
Class 45 – Honey Fruit Cake ingredients:
225g/8oz self-raising flour
175g/6oz honey
110g/4oz butter or margarine
175g/6oz sultanas
2 medium eggs
Pinch of salt. 
Method:
Preheat oven to 160ᵒ C /325ᵒ F/gas mark 3.
Cream butter and honey together.
Beat eggs well and add them alternately with sifted flour and salt (save a little flour to add with the sultanas).
Beat all well and lightly.
A little milk may be added if necessary. 
Fold in sultanas and stir well. 
To cook:  Prepare a tin approx. 180mm (7") round.
Pour in the cake mixture and bake for 1½ hours. 
(Honey from any source may be used in this class).
Class 46 – Date and Honey Flapjack ingredients (4 pieces to be staged):
250g (8.8 oz) unsalted Butter
75g (2.65 oz) Light Muscovado Sugar
50g (1.8 oz) Demerara Sugar
200g (7 oz) Honey
400g (14 oz) Porridge Oats
100g (3.5 oz) chopped Dates
Pinch of Salt
Method:
Preheat oven to 190°C, Gas Mark
Melt butter, muscovado sugar and honey together over a low heat.
Stir in oats, demerara sugar, dates and salt and mix thoroughly.
Press mixture gently into a lined baking tray approx. 250 x 190mm and bake for 25-30minutes.
Remove from the oven and leave to cool in the tin.
Lift out onto a board, trim the edges and cut into slices approx. 70 x 50mm (makes 8 slices in total)
Children's Classes - INFANTS
Exhibitors to be aged 5 and under 8 years of age on day of show - age to be stated on entry form
Classes
47 – 5 pieces of 'no bake' tray bake of your choice
48 – 5 Iced and decorated buns
49 – 5 Decorated Gingerbread farm animal biscuits
All baking to be displayed on paper plates or foil trays
Please note the age groups
Kindly sponsored by Rev. Malcolm Reed
Children's Classes - JUNIORS
Exhibitors to be aged 8 and under 11 years of age on day of show - age to be stated on entry form
Classes
50 – 5 Chocolate Buns
51 – 5 Sausage Rolls (shortcrust pastry)
52 – Decorated Cake for a child's birthday
All baking to be displayed on paper plates or foil trays
Please note the age groups
Kindly sponsored by Rev. Malcolm Reed
Children's Classes - TEENAGE

Exhibitors to be aged 11 and under 16 years of age on day of show - age to be stated on entry form
Classes
53 – 3 Decorated Cup Cakes (standard size)
54 – Pizza on a dough base
55 – Decorated Cake To celebrate the 150th show
All baking to be displayed on paper plates or foil trays
Please note the age groups
Kindly sponsored by Rev. Malcolm Reed