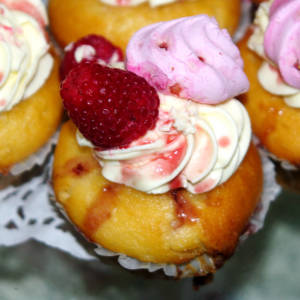 Use the ONLINE ENTRY FORM for entering all details online, with no need to post. Payment can be made online at the end of the form (or printed for cheque / bank transfer later) and a copy of the completed form will be emailed to you for your records.
Use the MANUAL ENTRY FORM for downloading / printing a blank form to complete offline. This form will need to be posted.
I am looking forward to the 2019 show my sixth year as secretary of the Homecraft section. I was very pleased with the standard and number of entries  in the Open Baking section last year. Following a number of requests I have increased the quantities of ingredients in the Victoria Sandwich.
The Penistone Grammar School Trophy is to be awarded perpetually in the teenage section. I would like to see an increase in the number of entries in the children's classes particularly the teenage section. I am sure there are some excellent young bakers out there!
I introduced a gluten free class last year and was pleased with the number of entries this attracted and hope it will increase this year. It will be judged by Karen of Café Crème in Penistone.
It was pleasing to see the Preserve and Confectionery sections were as popular as ever.
The number of entries in the honey section fluctuates from year to year. Last year entries in this section were slightly up.
I have introduced a new class in the wine section, with the increasing popularity of gin, a fruit gin.
Please visit the Homecraft tent on show day and I look forward to seeing you and wish you the best of luck with your entries.