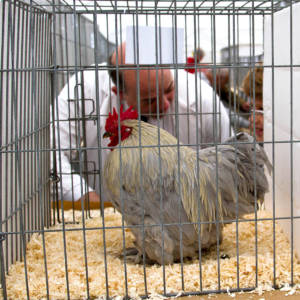 Use the ONLINE ENTRY FORM for entering all details online, with no need to post. Payment can be made online at the end of the form (or printed for cheque / bank transfer later) and a copy of the completed form will be emailed to you for your records.
Use the MANUAL ENTRY FORM for downloading / printing a blank form to complete offline. This form will need to be posted.
In Britain there are now well over one hundred breeds and varieties of poultry, many of which have been introduced from various places across the world.
One of the most popular breeds in this country is the Rhode Island Red. This breed has a colourful history and was originally bred on farms of Rhode Island Province from the Asiatic black-red fowls of Shanghi, Malay and Java types. In 1860, Red Javas were known there and the original Rhode Island Red had a Rose comb. They were first exhibited as Rhode Island Reds in 1880, in South Massachusettes. The single comb varieties were accepted into the American Poultry Association of Perfection, followed by Rose combs in 1906. In December 1898, the Rhode island Red Club of America had their first meeting, with The British Road Island Red Club, being formed in 1909.
In our Poultry section, there are classes for both unusual and popular breeds of bantams, large fowl, waterfowl, pigeons as well as eggs. To encourage and enthuse our young handlers, they can also enter any bird, in age related classes.
SECTION SECRETARY

Hayley Lockwood
36 Bilham Road
Clayton West
Huddersfield
HD8 9PA