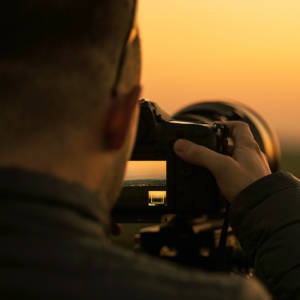 Use the ONLINE ENTRY FORM for entering all details online, with no need to post. Payment can be made online at the end of the form (or printed for cheque / bank transfer later) and a copy of the completed form will be emailed to you for your records.
Use the MANUAL ENTRY FORM for downloading / printing a blank form to complete offline. This form will need to be posted.
Interested in photography?
When Penistone camera Club started over 50 years ago, no one could have guessed how much photography was about to change. Nowadays with the vast selection of modern cameras on the market anyone, whatever level they are, can enter the world of photography. 
The Camera Club caters for all levels of photography and all interests whether it be portrait, landscape or wildlife. Wemeet every Wednesday at 7.30pm at St Johns Community Centre Church Street Penistone.
Potential new members pay the weekly sub of £1 for the first four weeks and can then decide if they want to join. The annual subscription is currently £40. 
Please visit the clubs web site www.penistonecameraclub.co.uk for more information.
Information & Guidance
RULES
A – ENTRIES CLOSE AT 10.00am ON SHOW DAY
NO EXHIBITS TO BE REMOVED BEFORE 4.30pm.
B – All prints to have the class number and competitors name on reverse side
C – If you would like your entry returned to you please include a pre-stamped and addressed envelope/packet that covers postage.
D – No glass-mounted prints.
E – All prints submitted should be mounted – this can simple be a piece of flat card behind the print.
This requirement is designed to accommodate our new hanging system and to minimise damage to your prints.  The mount you provide does not have to be very elaborate and all we ask is that you attach your print to a simple card backing.  This will also provide a frame for your print and improve the way it looks on our open wire frames.
F – Final decisions as to which class is appropriate is at the discretion of the camera club.
General
| | |
| --- | --- |
| Closing date: | 10:00AM on Show Day |
| | |
| | |
Class P4 :Entrants must be 15 years or under on Show day
Class P1: this class is aimed at more experienced photographers, e.g a camera club member, semi professional
Prize money to be paid by Section Secretary in Marquee after 3.30pm
Photographic Classes
| | |
| --- | --- |
| Judge: | TBC |
| Entry Fee: | £1 |
| Prize(s): | 1st:  £6     2nd: £4     3rd: £2 |
| Judging: | Entries close at 10:00am on show day |
Classes
P1 – For experienced photographers, e.g. a camera club member, semi or professional. Colour or Black & White print. Mounted, maximum size 500 X 400mm (including mount).
P2 – Colour Print, mounted (this can be flat mounted on a piece of card) A4 or smaller (including the mount).
P3 – Black & White Prints, mounted or unmounted, any size. Black & White Print, mounted (this can be flat mounted on a piece of card) A4 or smaller (including the mount).
P4 – Children's Section – Prints, colour or black and white, mounted on a piece of flat card on the theme of: `My favourite … (thing, pet, view) Each child that enters will be given a short written comment on at least one of their prints. £1 entry for two photographs
P5 – Colour or Black & White Print taken at previous Penistone Shows. Open to all ages, matt or flat mounted. The mount should not exceed 400 X 300mm
Information & Guidance
Digital prints may be entered in all classes
All prints to have class number and competitors name on reverse side
Entries to be accompanied by adequate postage and packing if to be returned by post
ENTRIES CLOSE AT 10.00am ON SHOW DAY
NO EXHIBITS TO BE REMOVED BEFORE 4.30pm
No glass-mounted prints
Class P4 : Entrants must be 15 years or under on Show day
SPONSORS
Class P1  – Clark's Chemist, Penistone
Class P2 – RUBICON LIMITED STEEL
                 STOCKHOLDERS  BIRDWELL
Class P3 – Penistone Camera Club
Class P4 – Paul Cartwright Chair Penistone camera club
Class P5  – Clark's Chemist, Penistone